vitalab POP UP
Date Friday, September 10, 2021 – Saturday, September 11, 2021
Concept
A little luxury to enjoy in your own way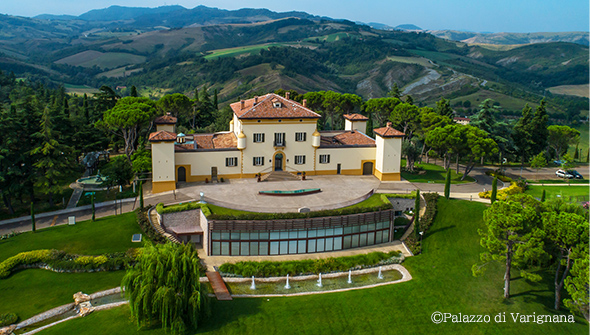 What brings you a little luxury?
At vitalab, with a concept of "a little luxury in everyday life", we sell extra virgin olive oil which is extracted 100% from Italian olives and olive trees .
We not only sell high quality products but suggest lifestyle which is combined with olive oils and plants.
We carefully select only high quality products which add "a little luxury" to your life.
Food Life
To enjoy high quality taste and healthy lifestyle of Italia
Living Space
To enjoy graceful time. feeling close to nature
Time and space
To enjoy new sensations by sharing favorite things with favorite people
Olive oil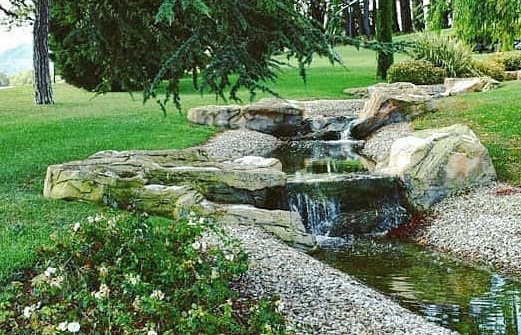 At vitalab, we only handle the finest olive oils that have been tasted and selected locally and even olive oil appraisers certified by the Italian government praise the quality and the taste.
As a gift for yourself when you would like to enjoy a little luxury meals and when you would like to try new recipes, and also as a gift for loved ones, why don't you share your "a little luxury"?
From vitalab we will deliver the highest quality taste carefully selected and the enthusiasm of the producers to the important meal time that is vital of our life.
Traditional high quality olive oil
Landed in Japan for the first time Palazzo di Barignana
Barignana is a land where olives which produce the finest aromas and flavors have been cultivated for many centuries. At the 120-hectare olive groves, olives are cultivated to produce the finest extra virgin olive oil with a vibrant taste and complex aroma. Thanks to high technology and research, the oil of Barignana, which inherits ancient traditions and history, has been reborn.
Received multiple awards in Japan and abroad AGRESTIS of Sicily
AGRESTIS was born in Buccheri, a small town in the hinterland of Syracuse, where olive trees have been cherished for centuries. Tondai Blair is a very rare and valuable variety of olives which is cultivated without using any pesticides and inhabits only in this area. We offer this olive oil made from old trees over 1200 years old.
Both products respect tradition and producers pay homage to each region. Only careful care of all processes from cultivation to bottling can make them unique products.
Richness in variety (selected gems)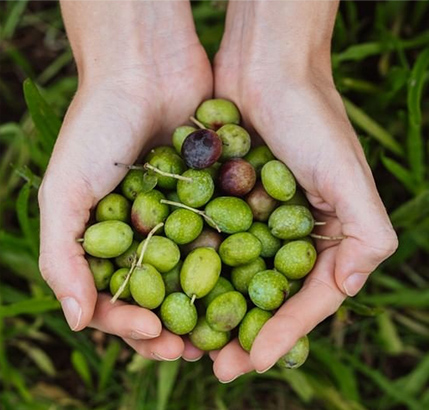 In Palazzo di Barignana, 10 varieties of olives, including Giaccola, Nostrana, Pendolino and Colleggioro are cultivated. Among them, Aggressis is a rare Tonda Ivrea variety, and each olive has different flavors depending on the variety.
We also have flavored oils that use organically grown lemons and basil grown without chemical fertilizers. Our olive oils are available in 250ml and 100ml sizes and we are also particular about the package design.
Please enjoy the rich flavors selected from the many olive oils that exist.
High quality olive oil keeps your mind and body healthy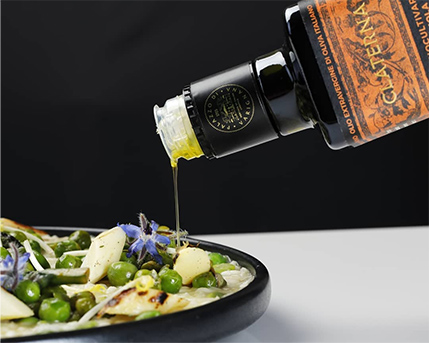 Olive oils which are carefully selected and extracted from the variety only suitable for the characteristics of the area have a unique flavor and also as olives are cultivated rich in nutrients, they greatly help anti-aging, anti-cardiovascular disease, and anti-cancer effects.
Olive oil is an excellent food which not only makes your food delicious, but also brings countless more benefits. This high quality olive oil will make the lives of you and your loved ones healthier and more fulfilling.