"Feline-Loving Artist Companions" exhibition, which started at Kobe Kitano Museum of Art, will be held again this year in Kitano Ijinkan District. This year, the popular "Sad Chubby Cat, Maru," featured in the Kobe newspaper series, will also arrive there on the 18th.
"Feline-Loving Artist Companions" features a total of 47 artists this year. Please look forward to their artworks, brimming with love for cats, which are upgraded every year.
In addition, a stamp rally will be held at both WORLD TIMES in Shukugawa and Bricolage in Kitano during the same period. Limited edition cat can badges will be given as gifts. A portion of the proceeds will be used for local cat protection activities.
At Bricolage, there will also be an exhibition and sale of artworks by participating artists in the Micro Canvas Project this year.
Event details
Date

February 17 (Fri.), 2023 – February 26 (Sun.), 2023

Site

Moegi House, Bricolage (an art gallery), PIPELINE CO., LTD., Hotel Kitano Plaza Rokkoso, VEGAN CAFE KIU (One order required), KITANO MEDIUM

Contents

Exhibition and sale of artists' works and goods

Artist

Keiko Asano / Jusei Azuma / Rmoo / Coko Aretokore / Erie Iguchi/ Reika Izumi / Iro / Masami Uota / Nozomu Otani / Yoshihiro Okamoto / Kanyancreate / Runa Kawanishi / Koki Kinoshita / Mito Sakaue / James Ito / Shiworu Okatsu / Yuhei Takada / Misato Takichi / Shin Tanaka / Chihiro / chockmi / Kaoru Tokuhira / Chie Tomomori / Kayono Tomisawa / Michiya Nakao / Aiko Narumi / Kana Nishisako / Hayashi☆Kei / Kou Hayashi / Hyoji / Billy / Shiho Hujibe / Daiki Fujimori / Takahiro Hudou / hitoshina / Toshiyuki Matsubara / Saneyuki Matsumoto / Mikiko Maruyama / Akihiro Mishima / Marika Muto / Yamada Takahiro / Takashi Yamamura / Syo Yamamura /Yonlan / Lee Yan / wafu_kofu / Yoko Watanabe / (47 artists in total)
Please note that the event may be cancelled at short notice depending on the situation of Covid-19. Please check our website for the latest information before you come.
We will donate a part of the profits to the Kitano and local cat protection activities to let people know about that.
Closing days and opening hours vary depending on the venue. Please check in advance for charged facilities, café one-orders, etc.
Special Guest
Date

February 18 (Sat.), 2023 (Commemorative photo session after noon, 13:30 and 15:00)

Venue

Square in front of Moegi House

Contents

Photo Shooting in Costume

Guest

Kanashiki Debu Neko-chan
DM Campaign Partner Shops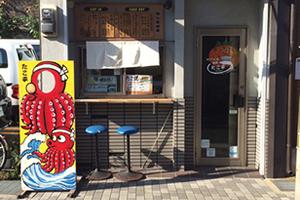 Kitano Takohei
1 soft drink free with meal order.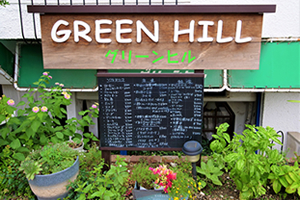 GREEN HILL
Omelette rice or fried rice with salad and soft drink set for 700 yen (200 yen off the regular price).

Executive Committee
■Organizer
Executive Committee of Artist friends who love cats Exhibition
■Cooperation
KITANO ACTIVE COMMUNITY / KOBE KITANO MUSEUM / Bricolage / Love Art Beauty / KOBE SHIMBUN / WORLD TIMES / Kitano Takohei / Green Hill / Micro Canvas Project
■Sponsor
Kobe Tourism Bureau / KOBE MUSEUM LINK
Exhibition overview
They all have the same form, yet everything is different.
Calm faces, faces engrossed in something before them, sleepy faces, faces that seem to see through you, faces?
Gazes that observe you, gazes that look far away, gazes that are doing something, postures?
Things that behave like humans, things that behave like gods, things?
A space packed with expressions that you can experience all at once.
What do you see in this three-letter creature called "cat"?
Simultaneous holding

 Shukugawa Neko Atsume Exhibition

Date

February 10 (Fri.) – February 26 (Sun.), 2023 (Closed Mon.) 12:00~18:00

Venue

WORLD TIMES

Contents

Exhibition and sale of artists' works and goods
Click here for details of the event
If you collect Stamps at the two venues, Bricolage and WORLD TIMES, you will receive a limited edition can badge!
Information for visitors to Bricolage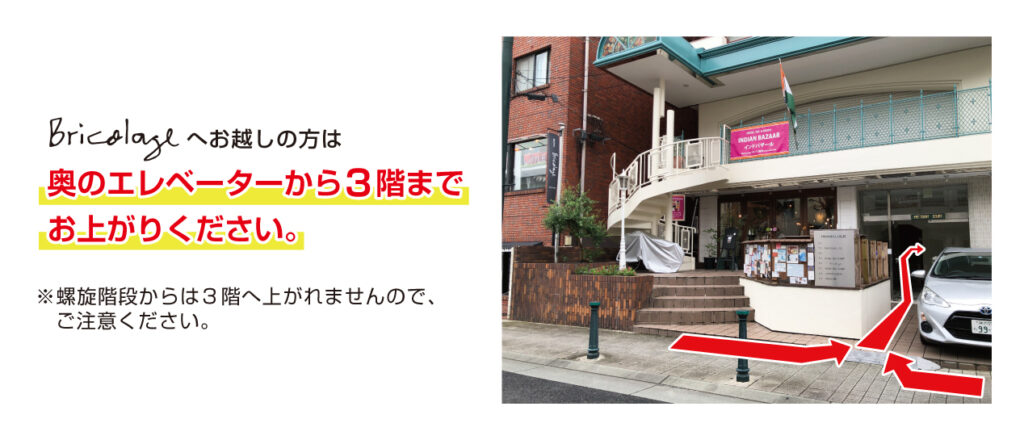 When coming to Bricolage, please use the elevator inside the building to go up to the 3rd floor.
*Please note that you can not go up to the 3rd floor with the piral staircase.
Exhibition view