Connecting with people, connecting with the universe, connecting with yourself.
By having them experience art, they will experience "connection".
Opening party"Yuhta + jacobollbie Handpan collaborative concert"
2022.6.4.sat 18:00~
Sound Bath LIVE
2022.6.6.mon 18:00~19:00
jacobollbie Art workshops(Paint coral or objects.)
「Eggy object art」,「Coral art」workshops.
「Eggy object art」
「Coral art」
Workshops include a choice of either 'Eggy Object Art' or 'Coral Art'.
You can take home the artwork created in the workshop.
Date of event
2022.6.12.sun 14:00~16:00
2022.6.14.tue 17:00~19:00
Number of applicants
10 persons each.
participation cost
¥3,000(tax included)
Yuhta Handpan performance / Opening party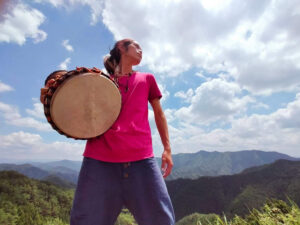 While setting up a sound bathing salon in Kobe, she also gives lessons on musical instruments and adjusts energy through sound.
She also visits various parts of Japan to deliver healing and awakening sounds at events and dedicatory performances.
Works
Exhibition view