YOSHIHIKO FUJII & ERI INABA ~Shitsusai~
Date Tuesday, November 23, 2021 – Sunday, November 28, 2021 10:00-19:00(until 5pm on 28th)
YOSHIHIKO FUJII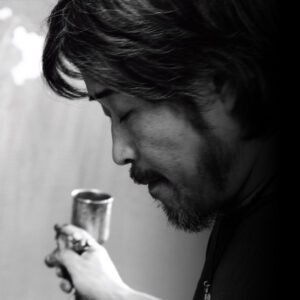 Since lacquerware industry was his family business, he solo traveled around Middle East, America and Europe to gain more experiences.
With those experiences, he has exported lacquerware products and worked on exhibitions at department stores.
In 2001 he established "Nuri Kobou(painting studio) Fujii" from the thought of adapting lacquering technique to interior.
He is active to spread lacquering technique beyond industry.
He brings innovation while showing respect to tradition and continues to create new things.
He is a lacquer craftsman who is recognized worldwide.
His lacquerwares has been popular as western plates and used at variety of places including famous hotels and popular cooking classes.
Since his lacquerwares have many possibilities, you won't be able to leave your eyes from them.
MAJO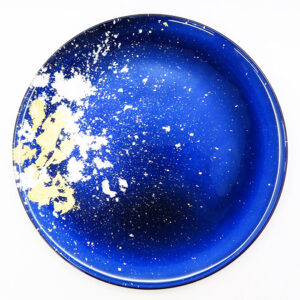 A series of lacquer ware which uses paint that is a mixture of polarized stone powder "Majora" and lacquer.
This is unique glass lacquer wares which change colors from different angles and lights.
Kodainuri(Ancient Paint)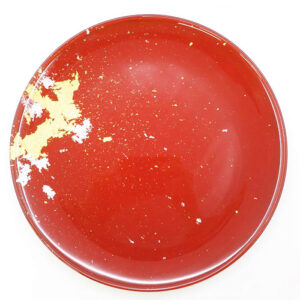 This is another lacquerware series which are painted with traditional Japanese colors such as gold leaf, vermilion, black and white.
Colors used in the world of lacquerware has different uniqueness from the ones in different industries.
In lacquerware, one color is expressed by layering some different colors.
PERLA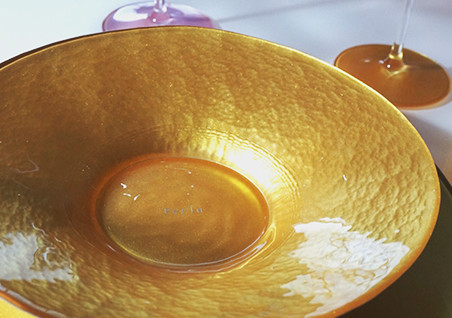 PERLA, a new generation vessel, will change the common sense that lacquerware is vulnerable and thus should be treated delicately.
PERLA is a beautiful and firm western tableware woven by lacquerware created by a lacquer artist Yoshihiko Fujii, which is a combination of "glass" and "lacquer", and by the excellent sensibility of the designer Eri Inaba.
By adding dye to powdered pearl paste, it enables to express various colors. Putting a special lacquer resin, which is a mixture of pearl paste and lacquer, from the back of the glass makes it possible to create pearl designs that could not be achieved with glass coloring techniques.
Concept by Eri Inaba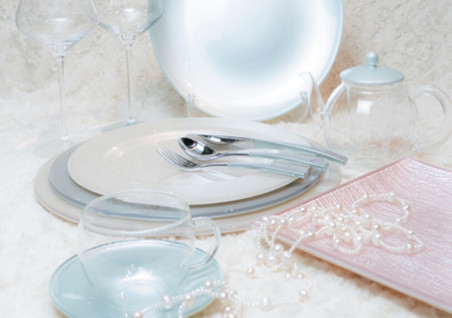 My favorite town…
I express image of Kobe which has strong connection with pearl by texture of pearl and by light colors that are tradition of the lacquerware town Kuroe.
About works
Logo mark
Chinkin, which has been handed down in the world of lacquer ware since ancient times, is manufactured by the lacquer ware decoration technique, which is embedded in glass with an original idea.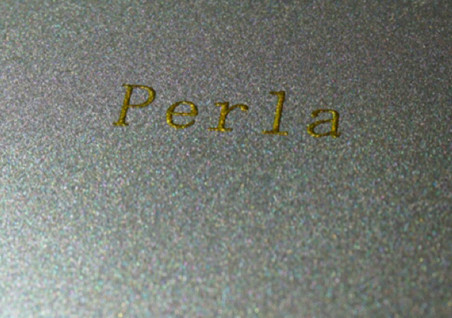 Special lacquer and pearl powder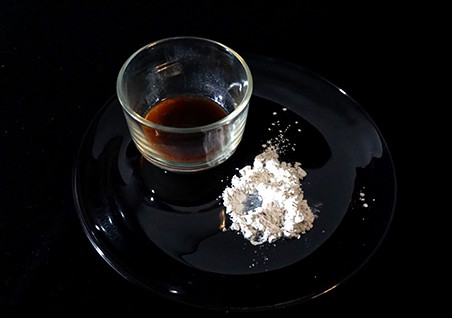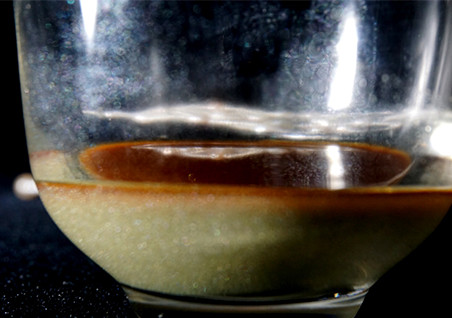 Pearl paste
Dye makes pearl paste in various colors.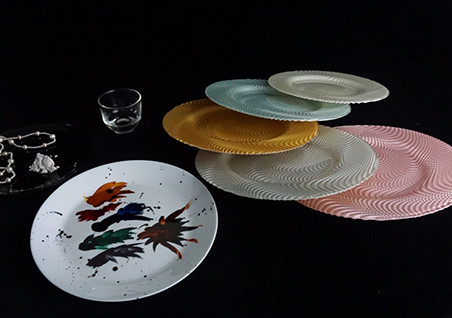 Dishwasher safe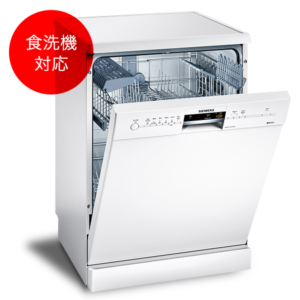 By applying urethane coat to the finish of the process, the durability is improved so that it can be washed in the dishwasher.
Not only they are dishwasher safe, but even if the dishes touch, the color doesn't come off. Thus, they are perfect for daily use.