Haru Guo solo exhibition 2023
"Attiré par le parfum du sud de la France -Lured by the scent of the South of France-"
2023.10.21.sat-10.29.sun
Concept
Fujiko's destination this time is…
The Mediterranean Sea with its fields of flowers and fragrance of rosé, and the South of France with its beautiful countryside and sunshine.
Fujiko depicts the artistic and romantic South of France as she sees it.
Be enveloped in a gorgeous and elegant atmosphere different from that of the city…
Haru Guo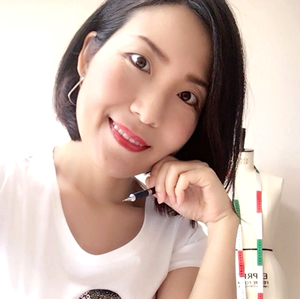 Fashion Creator / Artist
In his 20s, he gained experience as a designer for a major apparel brand, and later traveled around the world to research haute couture techniques and materials.
Fascinated by traditional Japanese craftsmanship and the concept of monozukuri, she came to Japan and has been communicating its splendor and new possibilities both in Japan and abroad through her own designs and art.
In 2012, she launched an order dress brand, and has created many national costumes for the Miss Universe pageant and other world pageants.
In recent years, she has developed the fashion illustrations she draws for designing into art, and with the birth of her original character Fujiko-chan, she has taken up painting in earnest and is actively working as an artist.

https://www.instagram.com/haru.guo/

https://www.facebook.com/chunying.guo
Solo exhibition
April 2021 First solo exhibition of illustrations "Haru ranman (spring in full bloom)"
October 2021 Haru.Guo 2021 solo exhibition "Fashion Illustration"
May 2022 Haru.Guo exhibition "Monochrome or Color"
Awards History
2008 Grand prize at the contest by Japan Design Association
2009 She joined in Japan Design Association. As a member, she submitted her works for 10 years in a row and got multiple awards.
2015 Awarded the third prize in costume design by designing national costume of Japan at Miss United Continents
She also designed Japan official costume at Miss Supranational
Career
2014 Launched a designers brand for custom made dresses based in Kobe
2016 Produced a fashion show at  Japan Expo Thailand
2016 Designed a dress for Cannes Film Festival awards ceremony
2016 Designed Japan official costume of Mrs. International
2016 Designed Japan official costume of Mrs. Asia
2017 Announced the Preta Collection
2018 Designed Japan official costume of Mrs. Asia
2019 Designed Japan official costume of Face of Asia
Exhibition overview
The city is gorgeous, a little dusky and elegant, full of flowers.
The sunlight reflects brightly, illuminating me and making me shine. Even though there is no wind, the scents intertwine with me.
I am dressed in gorgeous clothes, and the floral smell that surrounds me emphasizes the elegant situation.
Is it the fabric or the petals? The fluttering figure makes me imagine soft and comfortable texture.
The acrylic streetscape is soaked in such a feeling that it makes you want to go there.
Works